SelfDefinition.Org
Christian Articles
device width goes here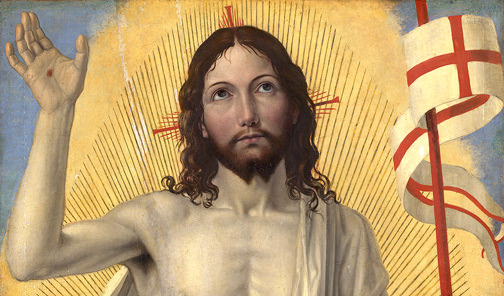 Original Christianity
Article Links
Article links are to Original Christianity, Original Yoga: https://ocoy.org/
Recommended books: Below
Original Christianity is not new, but eternal in essence, embracing the Ancient Wisdom (Dharma) that has existed from the beginning of the world, especially in the Far East. Saint Augustine wrote in the fourth century: "The identical thing that we now call the Christian religion existed among the ancients and has not been lacking from the beginnings of the human race until the coming of Christ in the flesh, from which moment on the true religion, which already existed, began to be called 'Christian.'" [1] All master teachers of humanity, including Jesus the Christ, were revivers of that Wisdom, which at their time was either lost or almost extinguished.
[1. Augustine, Retractions, Book 1, Chapter 12, article 3. ref. ]
Except for the New Testament, very few early Christian writings have survived. Those that have, such as The Odes of Solomon, [2] The Gospel of Thomas [3a, 3b] and a handful of fragments, show a very different Christianity from that of today. To supply this defect, we must look to the East–especially India where Jesus spent over half his life. As a Saint Thomas Christian priest once remarked: "You cannot understand the teachings of Jesus unless you know the scriptures of India."
[2. en.wikipedia.org/wiki/Odes_of_Solomon ]
[3a. en.wikipedia.org/wiki/Gospel_of_Thomas ]
[3b. Text, PDF: selfdefinition.org .. Gospel-of-Thomas-Scholars-Version ]
Original Christianity is not church membership or even a religion in the formal theological sense. Rather, it is discipleship: a direct, living, personal connection and communication with the Lord Jesus Christ. How is this accomplished? Through the Sacraments, those rites of spiritual purification and empowerment instituted by the Lord Jesus himself and continued by his Apostles and their successors. (See The Yoga of the Sacraments.) [4]
[4. All article links are to ocoy.org ]
But there is another, higher spiritual meaning of Original Christianity: that Christianity which returns us to our original state of consciousness regarding which Jesus prayed: "O Father, glorify thou me with thine own self with the glory which I had with thee before the world was" (John 17:5). For before the world was, "when the morning stars sang together, and all the sons of God shouted for joy" (Job 38:7), we consciously knew that we were one with God and part of Infinite Being.
Original Christianity has one purpose and effect: the liberation of the disciple of Christ. Through this website Light of the Spirit Monastery presents its understanding of the vision of original Christianity, and original Yoga as the path to its realization.
Recommended books: Below
Read the following articles on Original Christianity:
Jesus and India:
The inner side of Esoteric Christian thought:
Article links are to Original Christianity, Original Yoga: https://ocoy.org/
Reincarnation:
Practical Christian Insights:
Commentaries of Christian Texts:
Recommended Books
Abbot George Burke (Swami Nirmalananda Giri)
Original Christianity
At Amazon.Com US. International links coming soon.
If you don't see images, your browser settings may be blocking them.
Amazon affiliate commissions help defray our costs.
‍